Physics has a tough reputation; its fear is apparent in most of the students which one can term as "Physics phobia". Physics is less memorisation-based than many other technical subjects, and requires sharp analytical skills and critical thinking to link concepts into a unified vision. We often find that Physics seems to be confusing for students because their concepts aren't clearly understood to the extent required and more importantly, the skills to apply theoretical knowledge into problem-solving practice is almost lacking in most of the students.

Students very often feel that they are very good in Physics and are able to solve even hard problems easily, yet are unable to score well - reason being, that they fall prey to easy questions that require just a different, non-complex and simple thought-process that doesn't appear to them quickly, rather, they take it that all questions coming in the exams are by-default, tough.

Learners should at the foremost, engage predictions in their mind, and actually try and link what they have read, to what they already know; this practice will undoubtedly help them to understand Physics.
Frustration in Students' come when the progress they want in the subject is not happening or the results are disappointing, despite the efforts they are putting in, and the best, costliest and established schools and Coaching centres they are studying in.
Fear of Physics is actually a hype
Students, who wish to succeed in Physics, should basically have an urge for learning and mastering the subject; this however requires the need to indulge in some effective study strategies. Effective learning strategies are based on the experience of the subject experts teaching Physics, their regular interactive conversations with the students at the same time, sharing tips, tricks, and short-cuts, for effective learning, understanding and better performance.
Though Physics is hard, it is not impossible.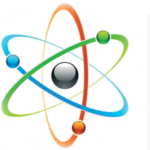 Students & parents have to choose whether they should go in for Self-study or prefer to join a Coaching Institute to cope up with Physics and overcome the fear

Following are a few guidelines which will help them decide their preference.
A. Self study : Confidence to cope with the subject

• Assess yourself whether you can cope up with the subject through self-study :
• Collect all the relevant material and get going.
• Understand the theory behind the concepts.
• Find the use (application) of the theory.
• Ask basic questions to yourself as to how the theory works, and where can one apply the theory of Physics, in real-life situations.
• Apply the theory to problem solving.
• Study some solved problems similar to the ones you like to solve, find and understand the patterns in those solutions and apply those patterns and techniques to the problems.
• Prepare ready-reference formula lists, tips, tricks and short-cuts.
• Read the concepts, absorb, understand, accept the concept, and apply them in the questions.
• Solving numericals, as many as possible.ie. Practice, practice and only practice.
B. Study in a Coaching : Decide which Coaching is best for you

• Ensure the competency and reputation of the experts teaching in the Coaching :
• Should have an actual understanding of the concepts of Physics that underpin it.
• Should be well versed in the subject's content knowledge.
• Should have skills to impart knowledge, skills and values to students during the teaching-learning process and beyond.
• Should be able to examine and analyse your thought process and bent of mind.
• Read reviews and recommendations of previous students.
• Involve parents in evaluation & selection of the coaching (after-all, they are spending from their pocket)
• Visit the internet to see their presence on the web.
• interact with the past & current students' for gaining their first-hand experience and satisfaction.
• Understand the strategy and methodology of teaching ie., whether the coaching focuses on :
1. interactive learning and discussions.
2. instant problem resolution & doubt solving, and direct 2-way communication with the experts.

Whatever is your decision whether Self Study or Studying in a Coaching, Numerical Practice is core to both.
A word of caution :
Do not push yourself or get tempted to join the herd, you may get misled, rather take your own decision on the basis of the above criteria.
Other than the strategies and methods one learns through Self-study, or Coaching Study, there are a few more interesting Strategies and ways to make Physics learning, fun-filled
1. Using imagination - Imagination is critical to understand Physics :
Every concept in Physics can be applied to real-life experiences.
Taking an example - Hurling a ball in the air, what happens, just think about it; another example, F = ma, where 'F' stands for force, 'm' for mass and 'a' for acceleration, but what does it really mean; just think a little further, you would know that it means - Force applied on any object with mass m will accelerate that object with acceleration a.
"A picture should appear in your mind with a force applied on an object of mass m being accelerated with a."

2. Making detailed diagrams :
Most questions generally have instructions like 'calculate an object with x velocity…'; try and draw a diagram to demonstrate the problem and one can arrive at the solution quickly.

3. Reading and referring to "TELL ME WHYs" through Books & Google: Reading expands knowledge and one starts thinking differently and logically; do not forget that Physics is one of those subjects where falling behind, gets you in trouble, so its better to keep yourself updated.

4. Being active in a "Physics Students Forum" :
Join subject forums; participate actively and voice your views strongly; it will help in expanding your perception, knowledge and insight of the subject.