Live Interactive Coaching
(A Big Support for IIT JEE)
Learn the Subject with Reasoning
@ DAAC
Sharpen your Analytical skills & Critical thinking
Improve your Conceptual Understanding & Retention by extensive Problem solving techniques
Interactive Discussions
& Learning in Groups
DAAC has been ranked high for imparting "Quality Learning"
by 1000s of its students
"Others make you do...
We make you understand...
To do it yourself..."
"Why join the Crowd when you can Stand-out & Rise above the Rest"

Director & Founder of DAAC, Dr. Anita Arora's rich experience of around 20+ years in running her coaching classes in Physics and Maths, put the classes at a major advantage and separates the coaching from the competition.
Tips, Tricks, Shortcuts & Problem solving  secrets 
Ready Reference Formula Guide
Online Demo Class for new joiners
Our Students Are Mostly From...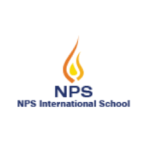 Trusted by 1000s of Happy Students and Parents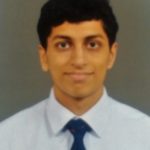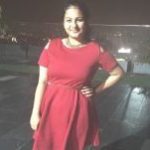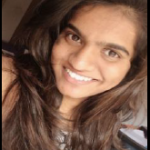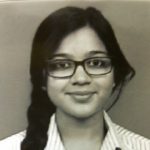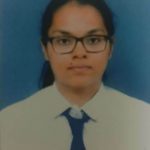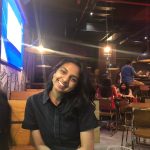 Being in a country where getting into IIT is considered attaining salvation and the final goal; I too decided to pursue the IIT dream and enrolled in FIITJEE. However, a few classes in, I realized that absolutely no attention is given to developing the mental ability of the student and rather, placed emphasis on rote learning and memorization
Thankfully, a senior recommended Dr. Anita Arora's coaching to me…
DAAC has really changed the way I looked at education. Lively interactions, exhilarating debates on fundamental concepts we take for granted, and the strong camaraderie present in the classroom is unique only to DAAC.

Ma'am's unique method of teaching by questioning really stood out.
I was no longer anxious before exams as I had a thorough understanding of the subject and was ready to answer any type of question, as my fundamentals were strong.In short, to any 11th or 12th grader out there, I wholeheartedly recommend Dr. Anita Arora Ma'am's coaching. You will not regret it.
Regards, Shreyas Srivatsa
Computer Engineering (Honors) from University of Waterloo.
The last two years at Anita Ma'am's class has been wonderful for my son. Unlike other tutorials, where learning is more classroom oriented, Ma'am's classes are interactive sessions. Her way of teaching and questioning the students have made my son love the subject as the concepts are so well explained. In fact,…
In fact, he had never worried about memorising anything after attending Ma'am's classes. He enjoyed every class and would look forward for the classes. From the time he joined your classes, his overall performance has been consistently improving and he is confident about his grade 12 results. I sincerely thank ma'am, as a parent, I wasn't anxious but was confident that you have mentored him well to attempt the Boards with confidence. Also, since he has understood the concepts well, there was no need to enroll for Entrance exams coaching classes as he is sure you have trained and practiced enough of questions for competitive exams. And I genuinely thank you Dr. Anita for mentoring Shreyas.

Regards,
Kanchana Srivatsa
Frequently Asked Questions​
Unleash Your Potential: Enquire Now for DAAC's Expert Guidance!
Are you ready to take your physics and maths skills to the next level and ace the IIT-JEE? Look no further than DAAC Online! Our expert guidance and personalized approach will help you unleash your full potential and achieve your dreams. Don't miss out on this opportunity – enquire now to learn more about our courses and take the first step towards success.
DISCUSSION ORIENTED CLASSES
Understand with Reasoning
@ DAAC